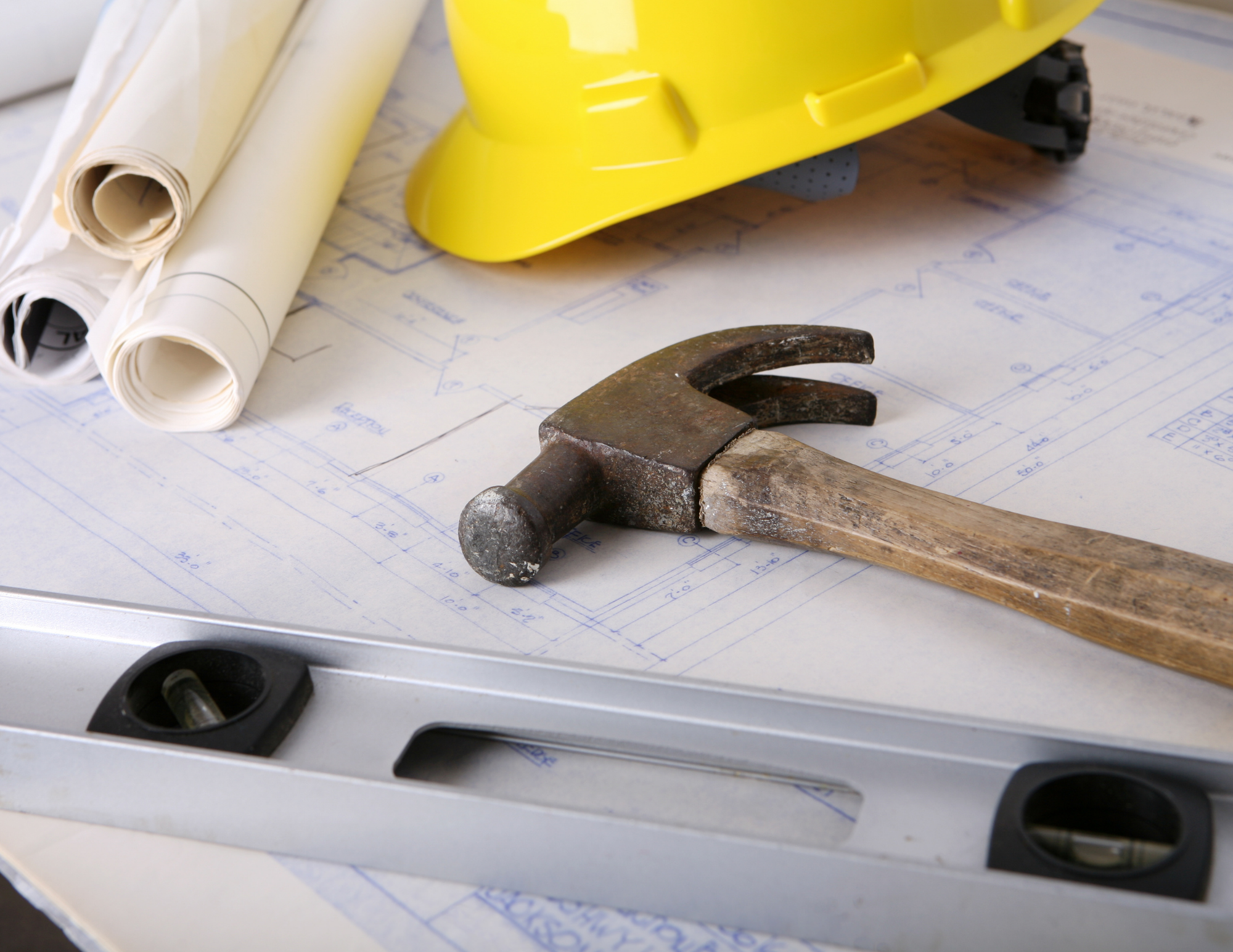 What to Expect During Construction
So, you've been through the design process, but now you may find yourself unsure of what to expect during construction. Have no fear! We're here to make this process as simple as possible. Before any project begins, you, your designer, your production manager, and your lead carpenter will all complete what we call a pre-construction walk-through. The walk-through is crucial to ensure that everyone is on the same page before construction begins and your lead carpenter will discuss all of the following information with you beforehand. Here are some of the steps involved in your walk-through and what to expect during construction:
1. Decluttering and Moving Furniture
One of the first steps in preparing for construction is to empty the space of any personal belongings. For items that are staying after the remodel, you can store them in either a separate location in your home, such as the garage, or you could rent a storage pod that can remain on the property for the duration of your project. An offsite storage unit is also an option, of course. It's worth noting that artwork, heirlooms, or any other irreplaceable items should be completely removed from the job site or, better yet, removed from the home entirely.

Not only is it necessary to move your furniture and belongings for a remodel, it can also be a great opportunity to channel your inner Marie Kondo and let go of items that are no longer sparking joy for you! There's nothing quite like starting from scratch and going into your newly renovated space with only the essentials. 
2. Setting Up Temporary Spaces
If you are remodeling your kitchen, it is likely that you will be without basic kitchen amenities for an average of 6-12 weeks, depending on the complexity of the project. At HDB, we do our very best to keep a tidy workspace but, when plumbing and electrical are involved, it is inevitable that your sink and appliances will be out of commission until the work is completed. The best option here is to set up a temporary, make-shift kitchen. We've had clients set up their temporary kitchens in the garage, a spare bedroom, and even on their patio. It can be difficult to go without a kitchen for a number of weeks but it will be worth it! Here are a couple examples of past clients' temporary kitchen set-ups: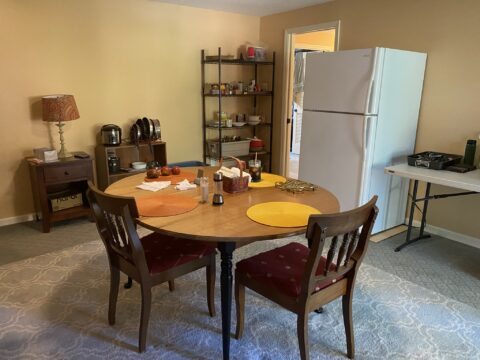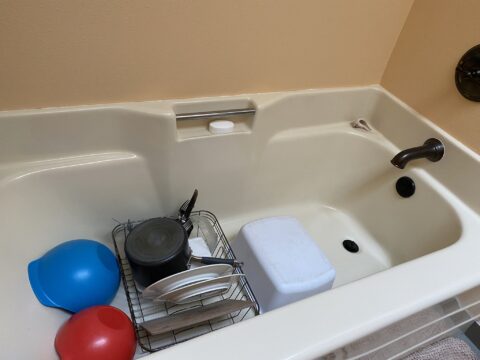 Remodeling a bathroom? If you have more than one bathroom in your home then we will always plan to do work on one before the other – never both at the same time. If you only have one bathroom in your home, it will cause slightly more of an inconvenience. In these situations, we recommend a utility sink in the garage or patio and we'll leave the toilet installed as long as possibly necessary.

3. Keeping Up With Your Project's Schedule
Thanks to the internet, it is now easier than ever for clients to stay up to date on a project's schedule and progress. When you are planning your project in the design phase, you might be using websites or apps like Houzz, Pinterest, and Trello for saving pictures and inspiration. During construction, we use a platform called Co-Construct that allows you to view your project's schedule, completed tasks, and photos of the progress – all in real time!
4. Staying Connected Through Your Lead Carpenter
Between tradesmen and workers, you'll see a lot of people coming and going but every project is assigned one Lead Carpenter to serve as your point of contact. Your Lead will be there to answer questions about the job and to ensure that your project stays on schedule. The Lead Carpenter also updates Co-Construct so you can see the progress without even needing to step foot on the construction site. Of course, you're always welcome to check out your work site in person if you would prefer!
It's important to be prepared for inconvenience as your home becomes a construction site. But, before you know it, your project will soon be complete and you will sigh a breath of relief as you sit back to enjoy your new space. As always, working with an experienced and professional design-build firm will ensure that you know what to expect during construction. At HDB, we are always ready and available to answer any questions you may have before, during, and after the process!
Download our Remodeling Cost Guide!
Other articles you might like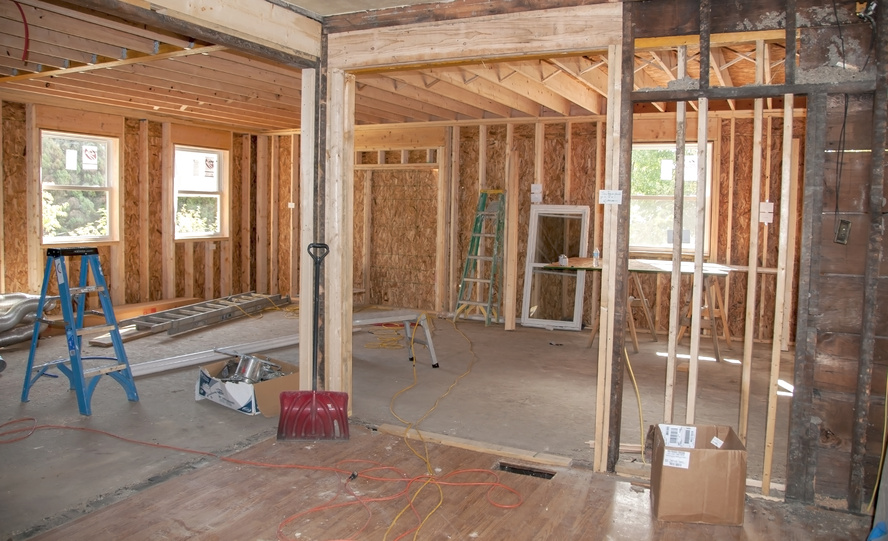 The Home Remodeling Journey: Here are some essential steps to consider.
Read More ⟶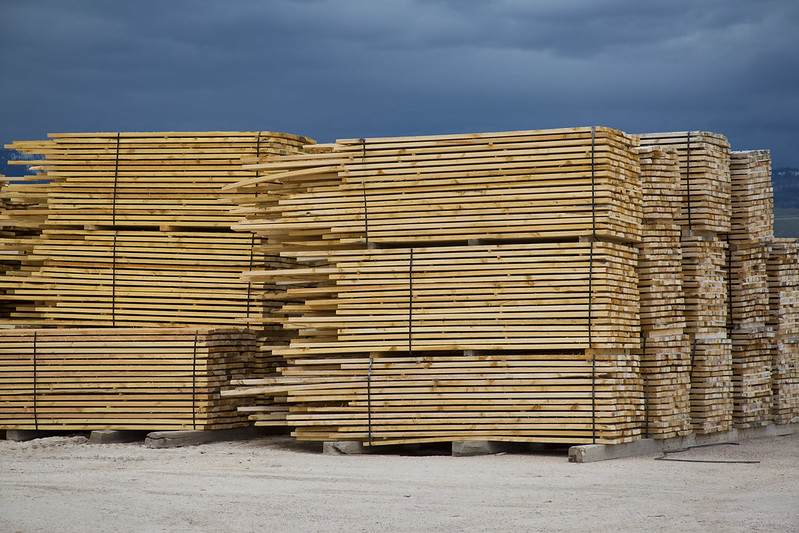 Despite the recent increase in softwood lumber, it's important to keep in mind that there are many factors that are built into the cost of a remodel.
Read More ⟶