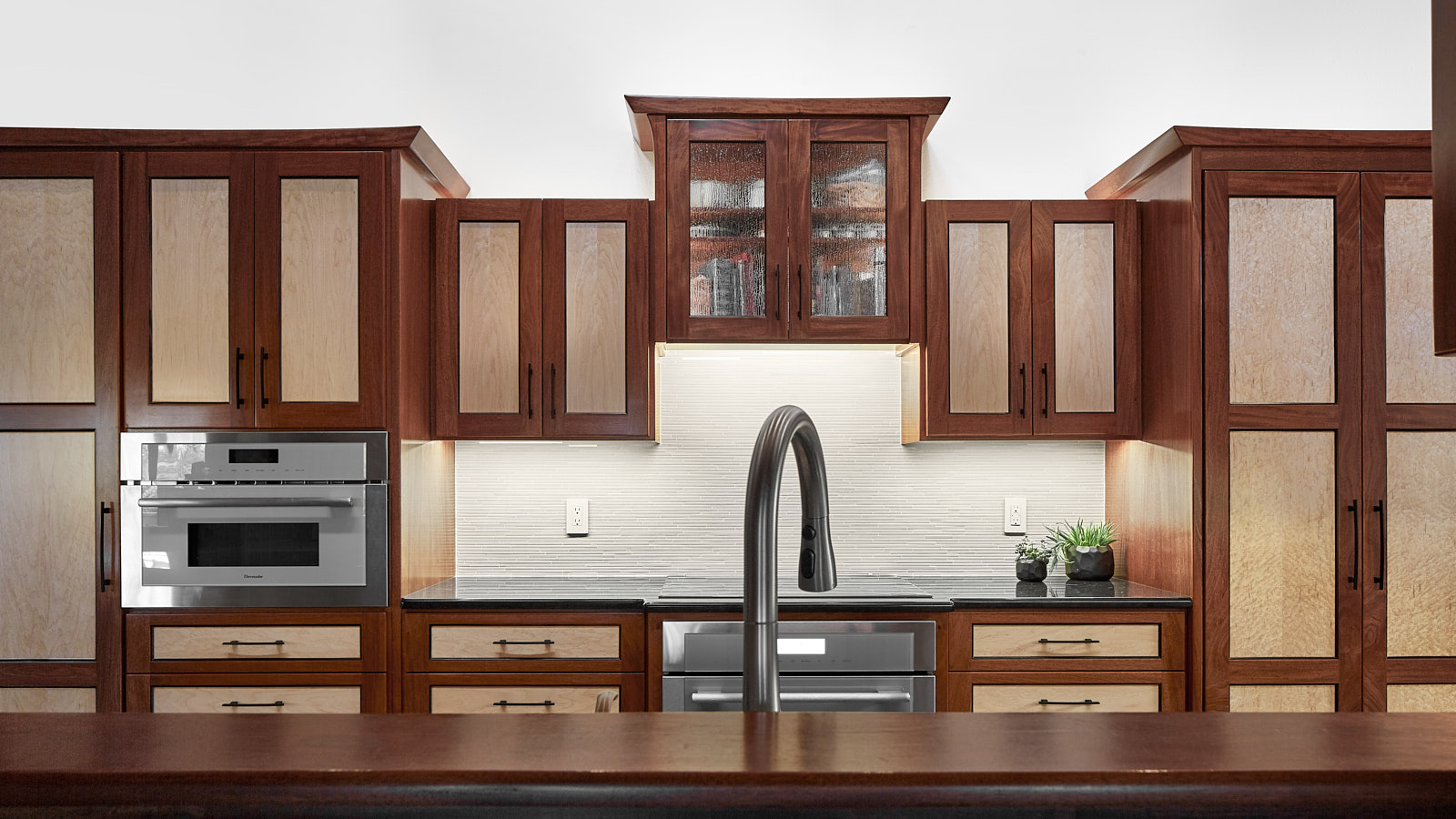 Aging in Place: Must-Have Features
We've talked about Universal Design and Aging in Place on our blog before but this time we want to discuss a few of the very basic features that can make the aging in place transition simple, cost-effective, and stylish.
Starting with the Kitchen…
Creative Storage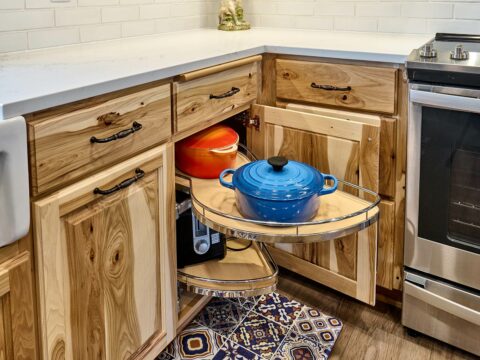 Lazy susans or pull-out shelves are great for maximizing your storage. Utilizing these options (specifically in lower cabinets) offers ease of use for seniors and avoids reaching for unnecessarily high places or potentially losing balance.
Easy-Pull Handles
Joint pain and arthritis can make seemingly simple tasks more difficult as we age. Opting for easy-pull or easy-grip handles and knobs can make a world of difference in the kitchen. There are many different options available that can solve this problem and you won't need to sacrifice style in the process. While working on your remodeling project, our designers can help you pick the best options for you and your kitchen.
Front-Mounted Controls on Cooktop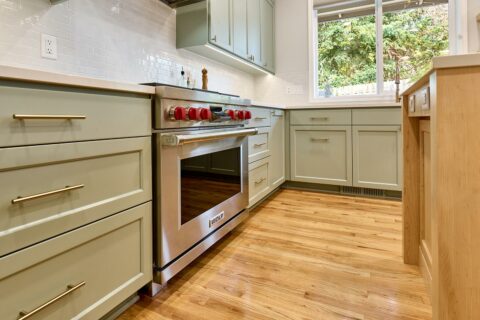 Reducing the need to reach over hot burners, appliances with front-mounted controls can be a great solution. Additionally, wall ovens can serve a similar purpose in adding ease and safety to your kitchen's design.
Shallow Sinks
Shallow sinks may seem inconvenient in size but they do help to avoid pains that come with bending over or straining muscles. Additional amenities for sink safety include a hands-free faucet, pullout sprayer, and an anti-scald device.
Under-Cabinet Lighting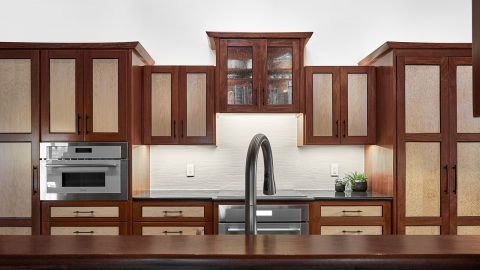 Good lighting is essential for any home, but it can be especially essential for universal design and aging in place. Proper lighting illuminates your working environments, adds safety (always nice to be able to see where you're walking, right?), and can reduce eye strain.
Bathroom Amenities…
Full Bath on Main Level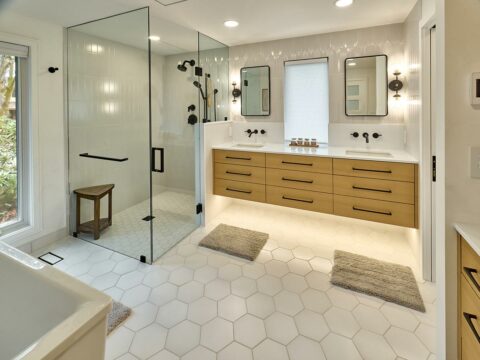 First things first, if it doesn't exist already, adding a full bathroom to the main level of your home is one of the most essential decisions you could make when it comes to aging in place. Adding this space is important, but it's even more important to consider how this space can be most accommodating. This means taking a look at the actual size of the space – could it eventually accommodate someone in a wheelchair? Is the toilet at a proper height? Are there grab bars in convenient locations? These are just a few of the questions you should be asking yourself when it comes to bathroom safety and, if you have additional questions or need inspiration, it might be a good idea to talk to an experienced design-build firm. On that same note, adjusting your floor plan to include laundry amenities on the main floor is also a great idea.

Other Bathroom Amenities
A few other bathroom amenities could include a curbless shower, adjustable/hand-held shower heads, and shower benches.
Kitchens and bathrooms are usually the main priority when customizing spaces for aging in place but it doesn't stop there! Exterior entry ramps, non-slip floors, wider doorways, and little to no floor transitions are a few additional examples of universal design.
Of course, there are many other thoughtful choices to be made when considering universal design but so much of it depends on your specific needs and preferences. We recommend chatting with an experienced design-build firm that can work with you to determine the best choices for you or your family.
Download our Remodeling Cost Guide!
Other articles you might like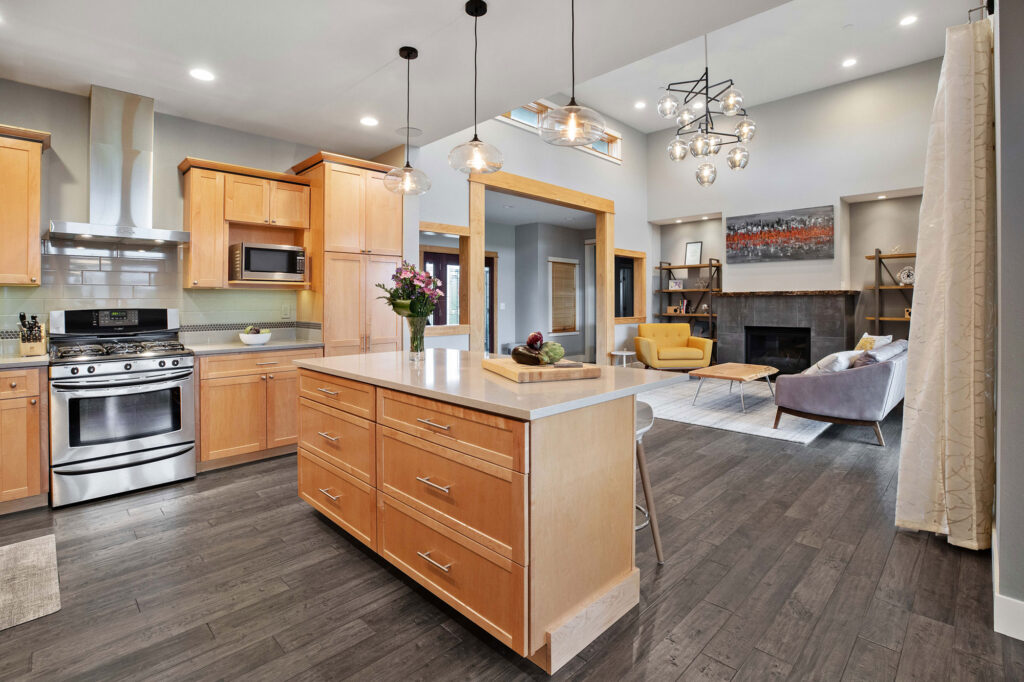 There are endless choices when it comes to design styles and choosing the right one for your own home can be overwhelming. Understanding each of
Read More ⟶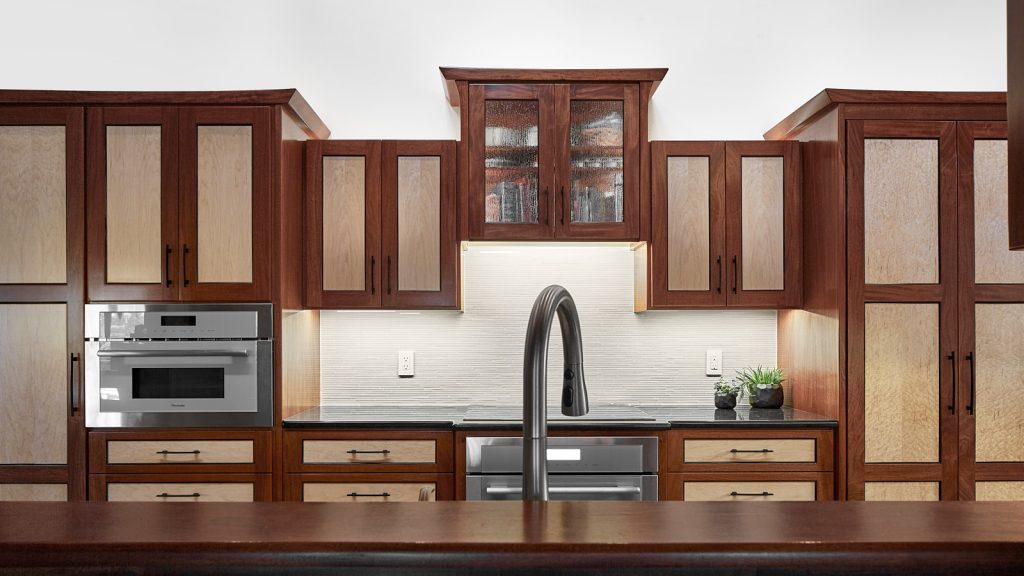 We've talked about Universal Design and Aging in Place on our blog before but this time we want to discuss a few of the very
Read More ⟶