The kitchen has 9.6″ high ceilings, so we took the cabinets up to the ceiling for additional storage and display space.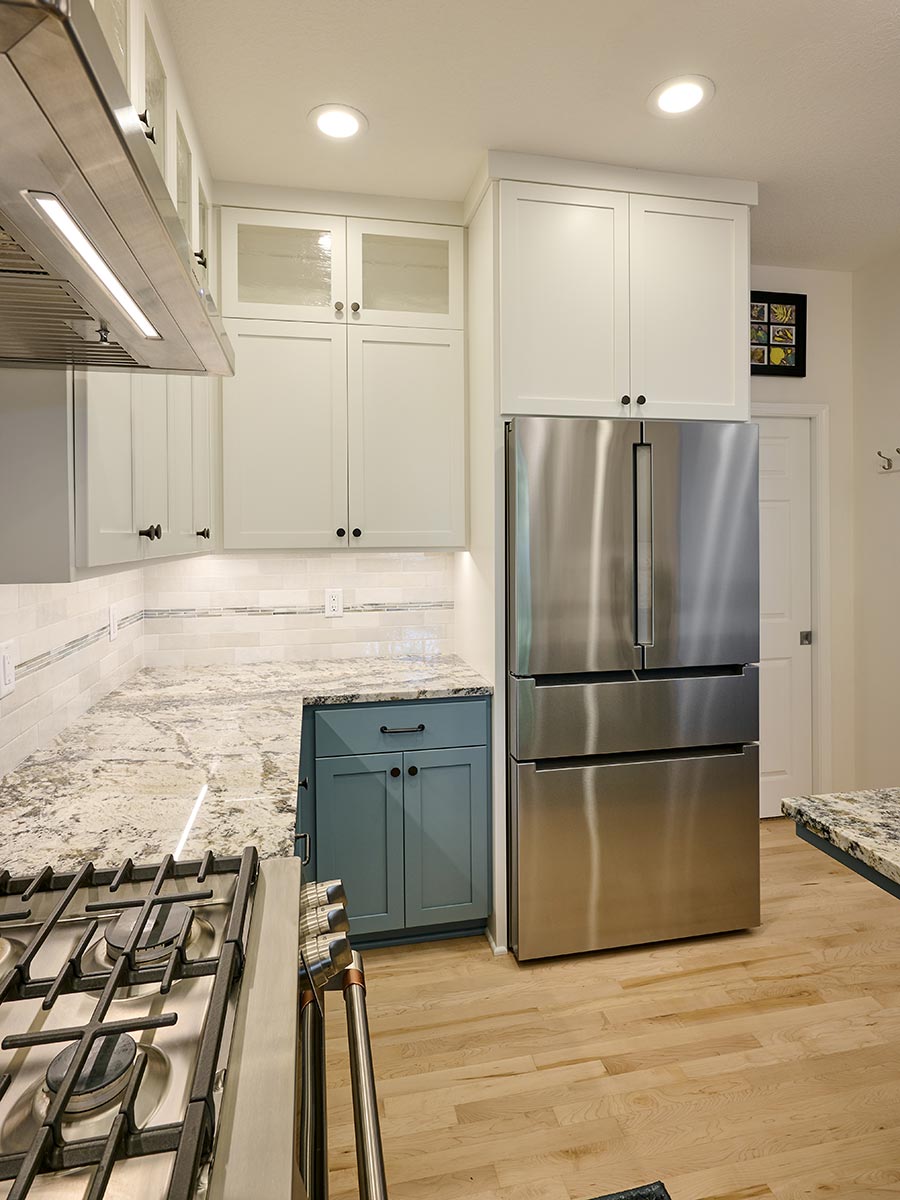 We extended the custom built-in pantry to the ceiling and added pull-out drawers to make storage — and life — easier.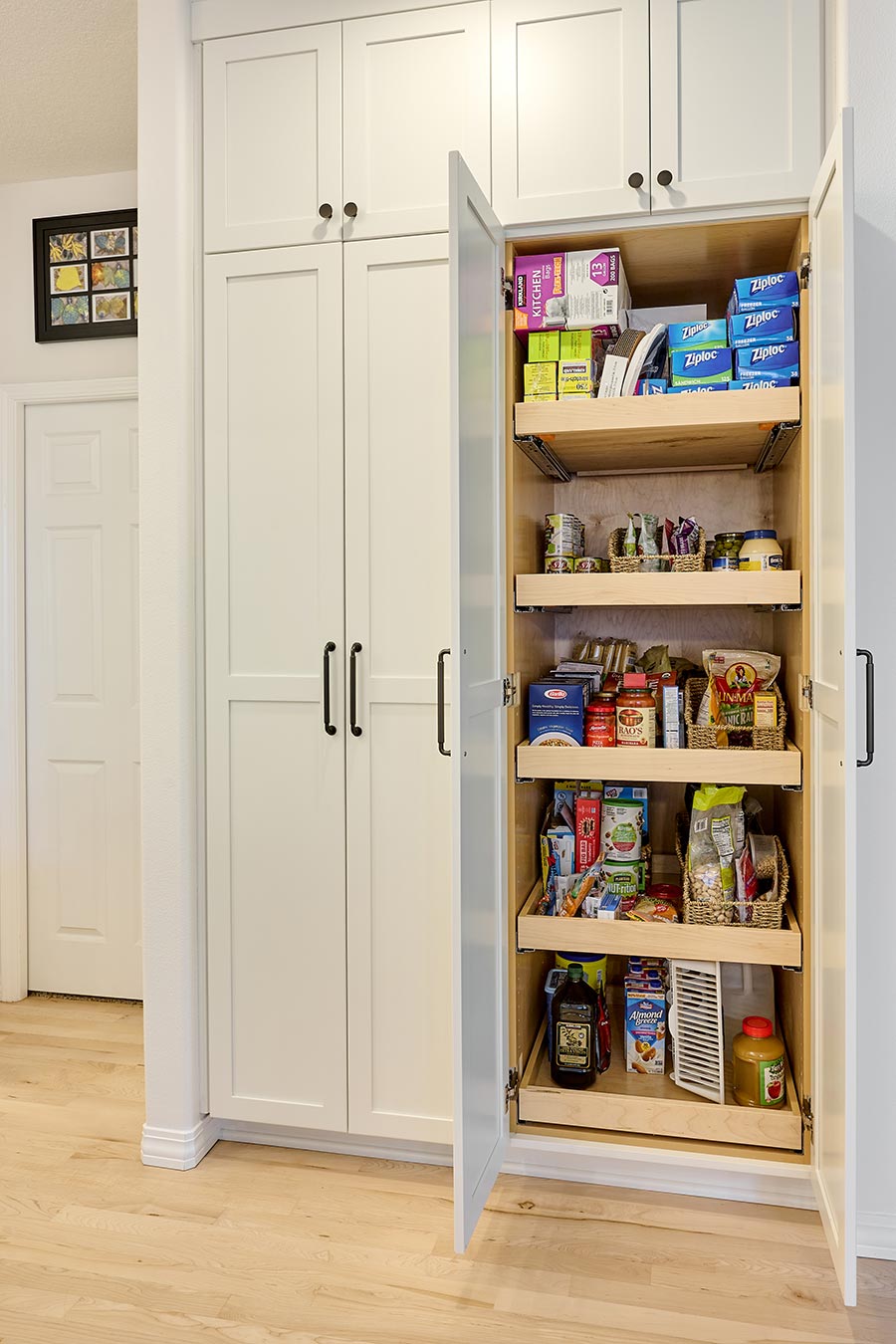 With custom cabinets, even the family's dog has a place for his things!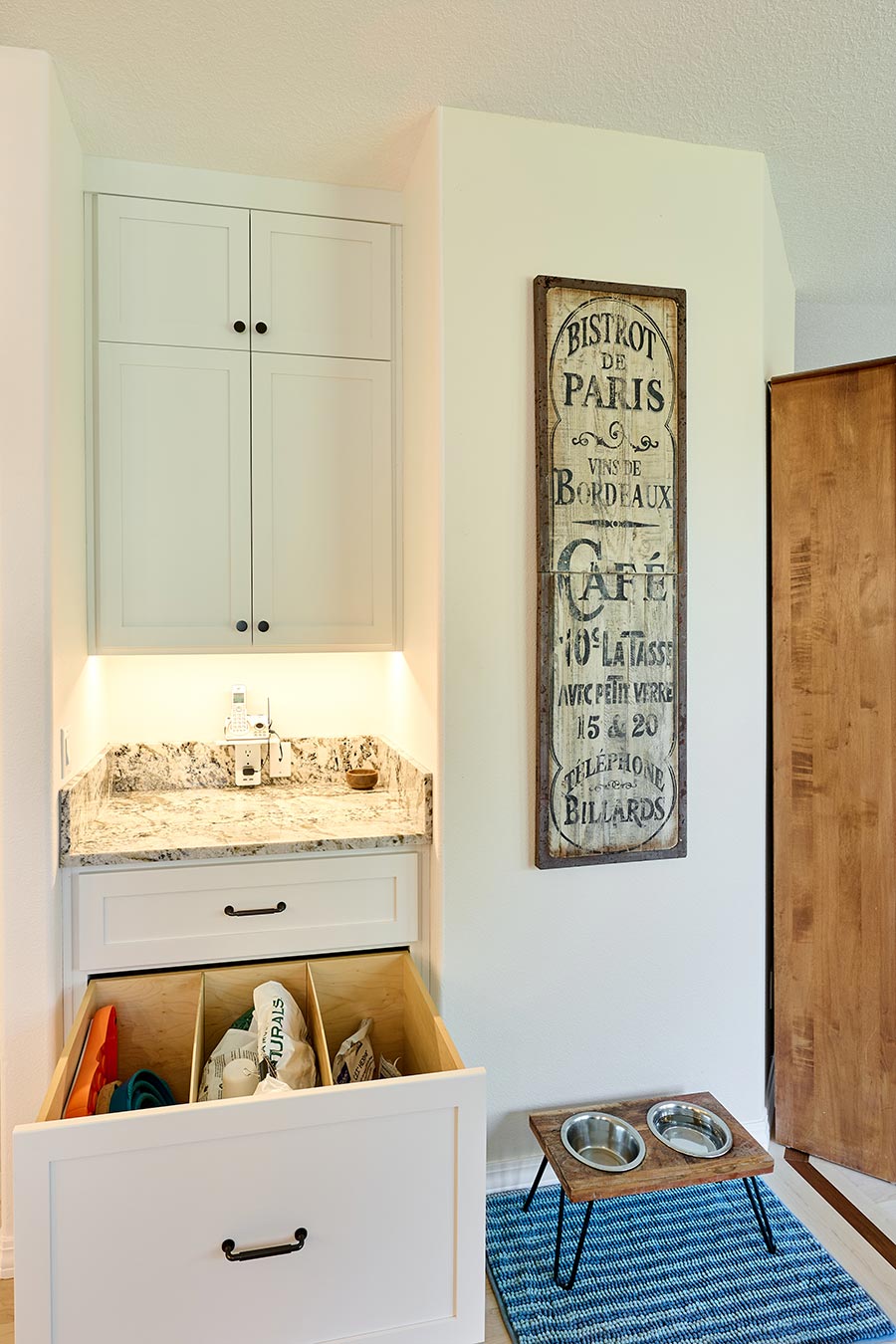 You might also enjoy seeing these projects...