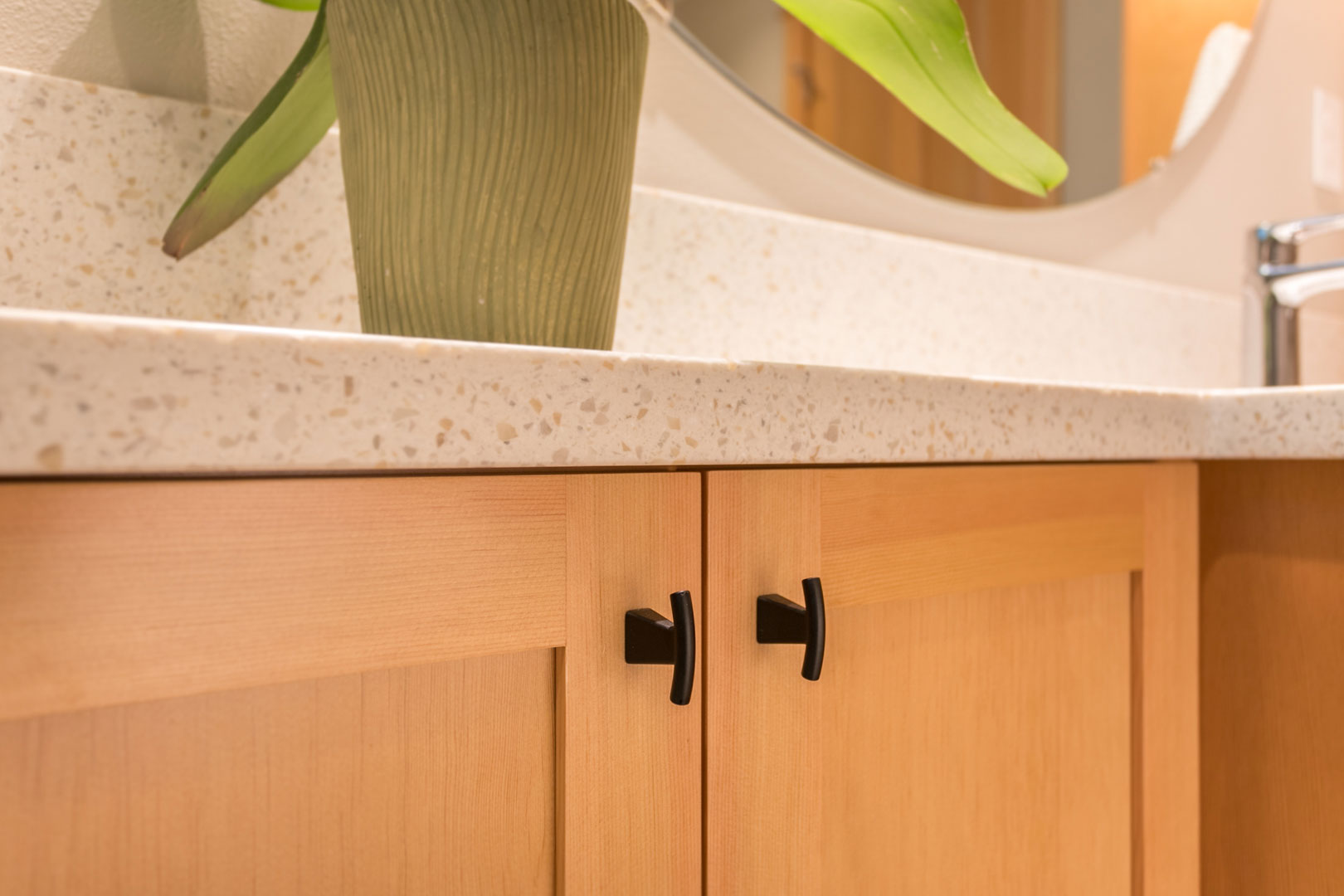 Custom Cabinetry: 4 Popular Choices
There are many options when it comes to choosing cabinetry and it can easily become overwhelming. How do you know which style works best for you and your space? What is the difference between stock and custom cabinetry? Which custom style will best suit your budget? When working with a design-build firm, your designer will be available to work with you to answer all of these questions and more. In the meantime, this quick guide should give you a basic outline of how custom cabinetry could look in your own home.
Custom Cabinetry vs. Stock Cabinets
Simply put, custom cabinetry brings the most value to your home. Custom cabinets are perfectly measured and designed to fit the dimensions of your space. Additionally, custom cabinet makers will use real wood and sturdy materials whereas stock cabinetry often lacks in the quality of materials.
You and your designer can design your custom cabinetry to give you functionality, storage and counter space. Stock cabinets are already pre-designed (and not with your space in mind), which can bring a lack of functionality to the entire space.
Yes, custom cabinetry is typically more expensive but you get what you pay for! Between resale value, depreciation, and repairs – stock cabinets are likely to cost you much more money and bring you less satisfaction down the road.
Popular types of custom cabinetry surfaces:
Shaker
Shaker cabinets are a popular choice because they are easy to take care of and replace if needed. They are durable yet affordable and can fit into everything from modern to traditional designs.
Raised Panel
In a raised panel cabinet the center panel is raised, creating a "beveled" look. Depending on your style, the panel could be cut in a traditional 90 degree angle or you could go with an arched design. Raised panel cabinetry is a great choice for traditional and/or rustic spaces.
Flat Slab
Perhaps the most modern of choices is a flat slab design. Easy to clean and low-maintenance, flat slabs also offer many options for stylish pulls and knobs. Hiring an experienced professional to build your custom cabinets is always a must but it is especially important when installing flat slab cabinets. When installed incorrectly, flat slabs can be prone to warping. When installed correctly and with the proper materials, flat slabs can be a gorgeous addition to any space.
Glass
As an accent, glass food & drawer fronts can bring a lot of interest to your space's aesthetic. It's not uncommon to add interesting designs to the opacity and texture of the glass and adding a light to the inside can be a nice touch. Of course, glass can be a bit high-maintenance in terms of cleaning, but maybe that's worth it if the design is what you're after.
There are many options for styling custom cabinets and hiring an experienced design-build firm will ensure a beautiful new space that's worth every penny. We'll be here when you're ready to get started!
Download our Remodeling Cost Guide!
Other articles you might like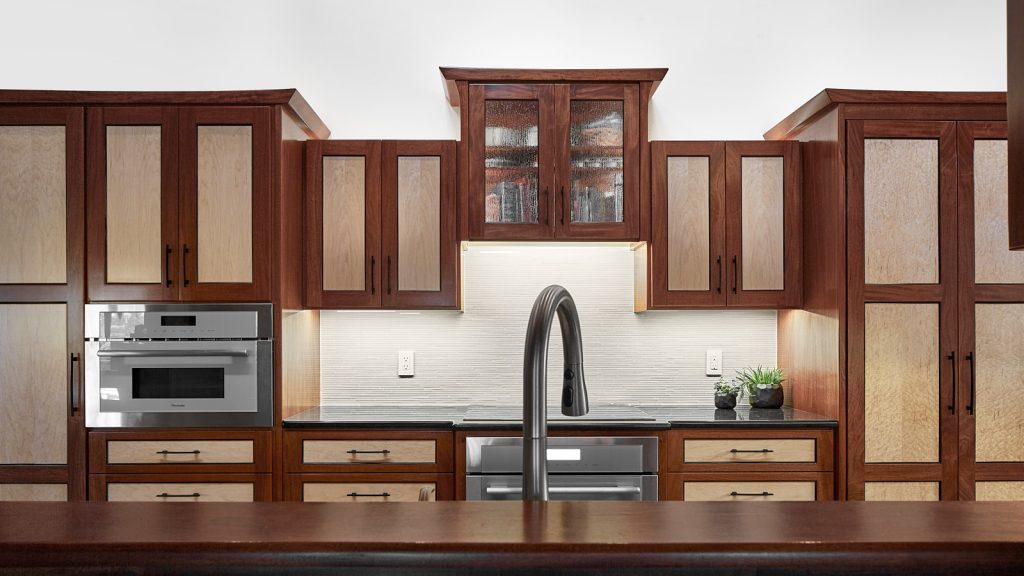 We've talked about Universal Design and Aging in Place on our blog before but this time we want to discuss a few of the very
Read More ⟶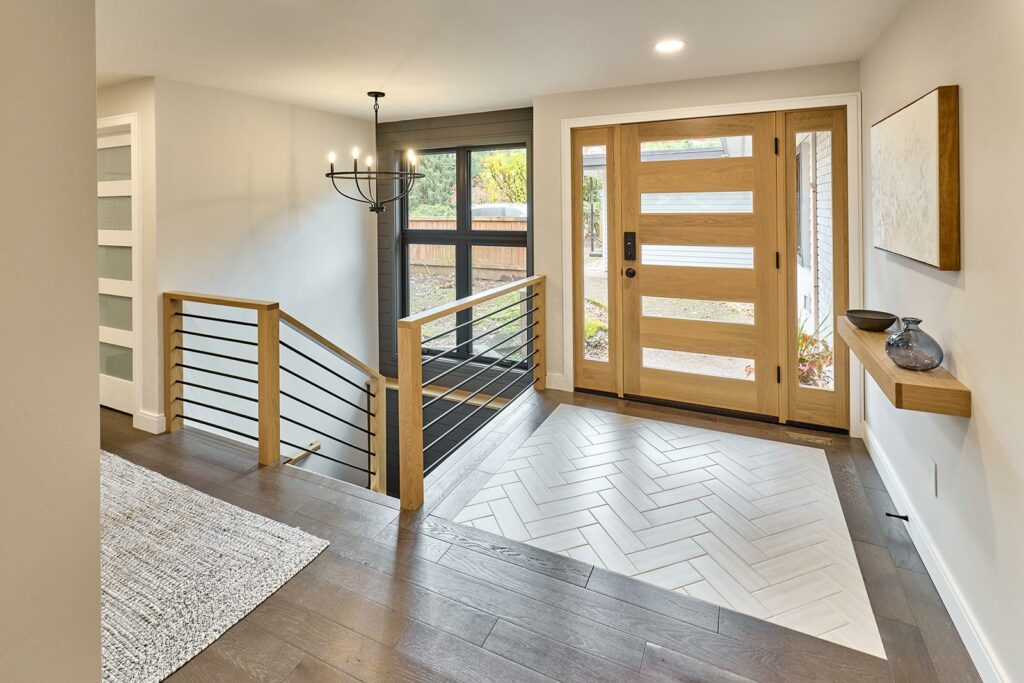 With 2021 in the rearview mirror, we wanted to take this opportunity to showcase a few of our final projects from last year! The projects
Read More ⟶