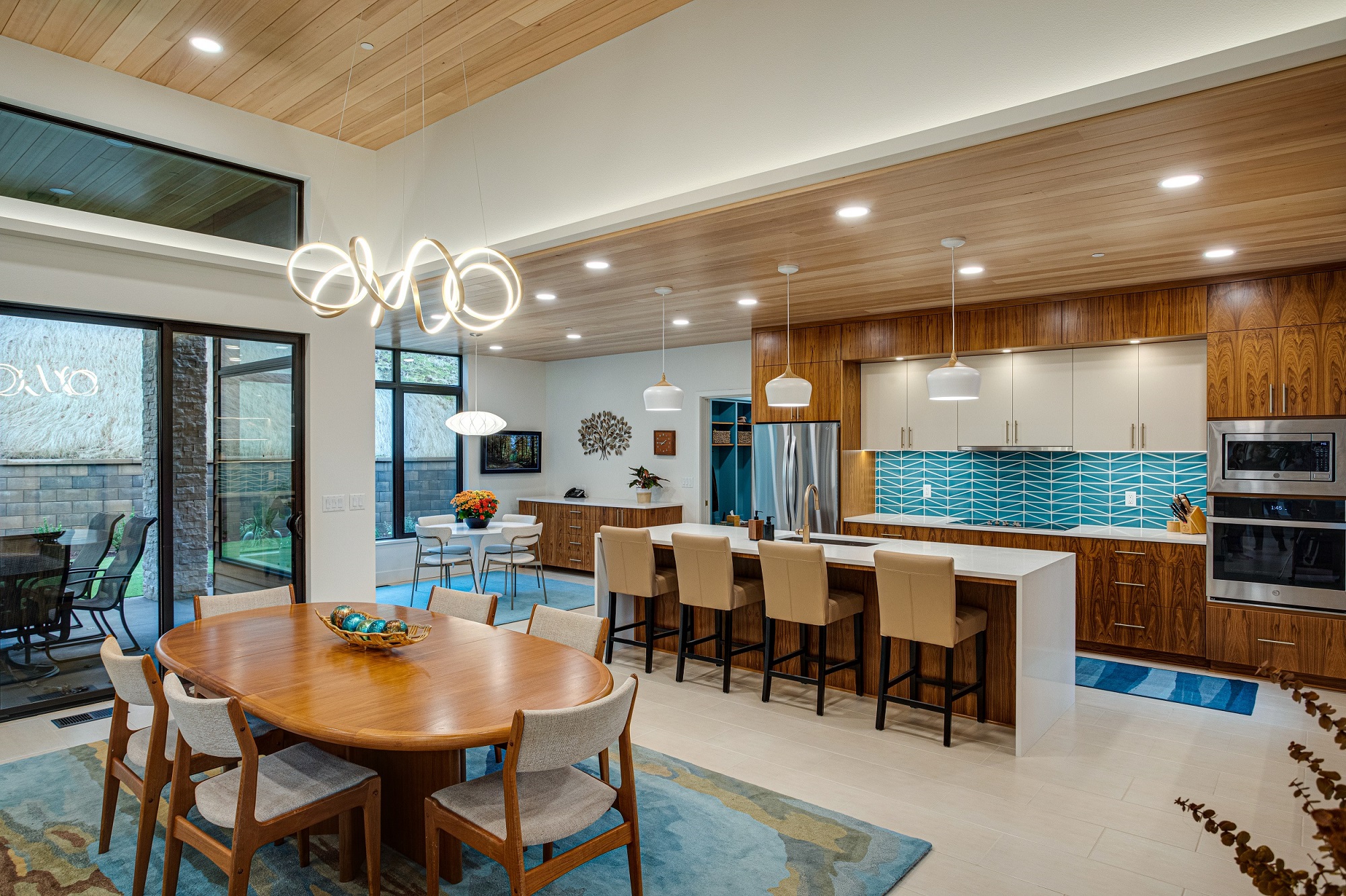 Open Concept and Prioritizing Spaces
Open concept or traditional, closed room concepts? There is no right or wrong answer to this long-time debate. After all, open concepts or traditional concepts will always be up to the preference of the homeowner. But we do know that the pandemic has changed the way that some of us prioritize spaces in our homes. 
According to the 2021 "What Home Buyers Really Want" survey from the National Association of Home Builders (NAHB) , 25% of home buyers say that the pandemic has had an impact on their housing priorities. Regarding open concepts, "Home buyers clearly prefer open layouts. 85% want an open arrangement between the kitchen and the dining room, 79% between the kitchen and the family room, and 70% between the dining and the family room."
It's obvious that homeowners are being more thoughtful when it comes to defining their spaces by prioritizing home offices and closets. In fact, the 2021 US Houzz and Home Study shows that, since the pandemic began, there has been a 14% increase in demand for these particular spaces. This clearly implies that buyers and homeowners are considering different types of open concept layouts; there are more options than the traditional open concept style – mainly the kitchen opening up to dining and/or family rooms. Basically, people want more flexibility when it comes to privacy and entertainment.
What are the pros of an open concept floor plan?
Since there is clearly still a demand for open concept floor plans, it is a great asset when it comes to resale, as long as buyers can easily visualize and define spaces within the concept. Spaces can be easily defined by using elements like flooring variants, furniture arrangement, and even lighting.
Maximizing space and sight-lines can be a huge bonus – especially when those sight-lines extend to the outdoors. The advantage of this concept is often aimed at families with children; it's a convenient way to keep an eye on the little ones while working or preparing meals.
Entertainment is a great advantage of the open concept. Hosting large groups of friends and family in the kitchen, dining, and living room all at once is a common priority for entertainers.
Open concept floor plans give the illusion of more square footage, making the space appear larger.
Things to consider before opening up your current floor plan:
One or more of your current walls are probably weight-bearing. Therefore, it is important to take into consideration that load-bearing beams will likely need to be put into place. Be aware that this will inevitably add to your construction costs.
Another costly consideration can be the heating, plumbing, or electrical that is likely hidden in these walls. When opening up a floor plan, it may be necessary to relocate parts of each of these systems.
With the kitchen in plain sight, messes and smells will be unavoidable. Understandably, this could be a deal breaker for some folks.
Open floor plans lack privacy in communal living spaces.
Another consideration is noise. Be prepared for a change in the acoustics as there are now less wall surfaces to absorb sound.
We don't see the open concept going away any time soon but we can certainly see that the idea is evolving. If you're considering opening up your floor plan but don't know where to start, we recommend chatting with an experienced design-build firm so you can easily weigh your options! 
Download our Remodeling Cost Guide!
Other articles you might like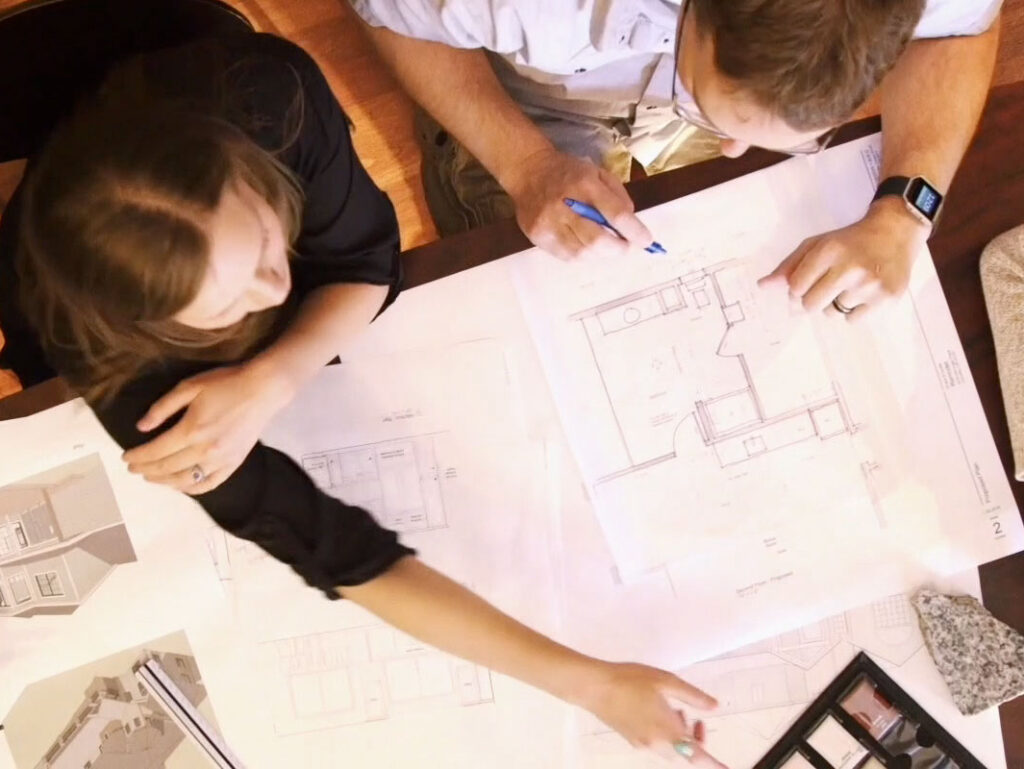 From design to permits to construction, design-build firms are a one-stop-shop! But this shouldn't imply a sacrifice in quality. In fact, it's quite the contrary!
Read More ⟶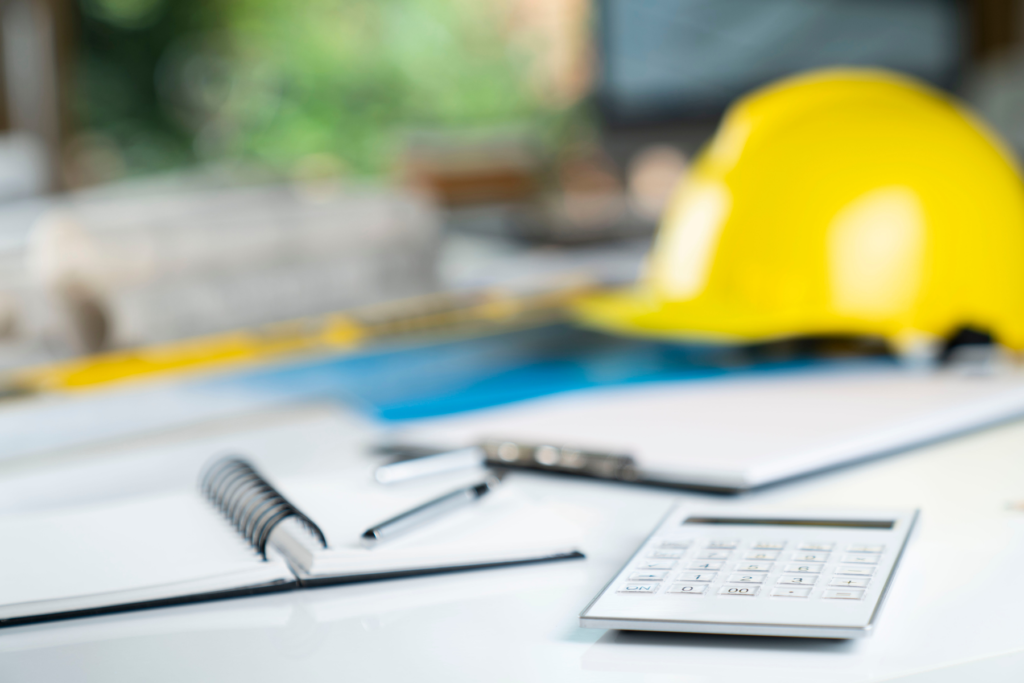 So, you've decided to remodel your home… Congrats! This can be such an exciting time as you gather ideas and begin to visualize the possibilities
Read More ⟶