The stove area exemplifies the lovely balance of dark and light tones.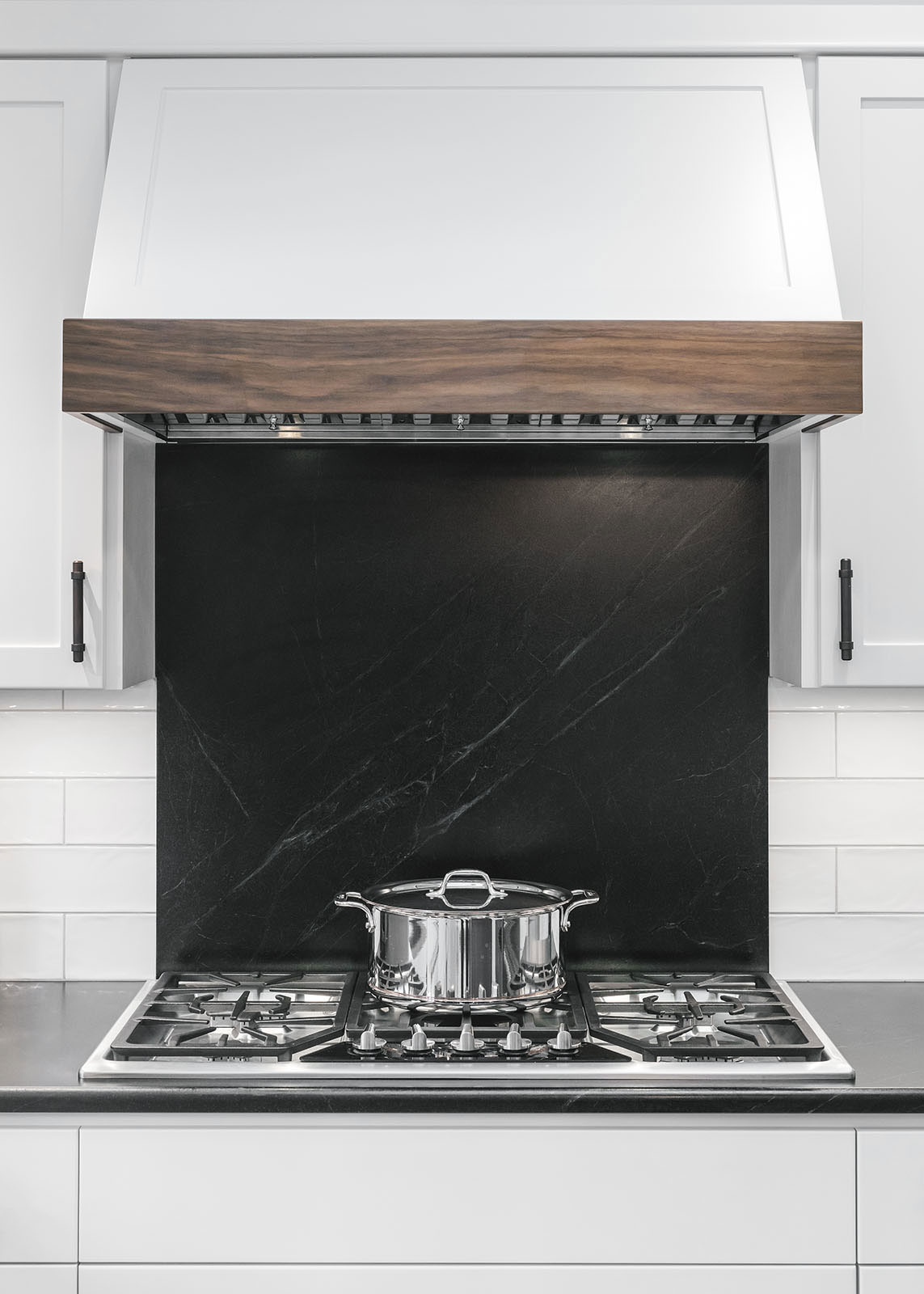 Display cabinets are a great way to personalize a kitchen and mix up the look without giving up storage.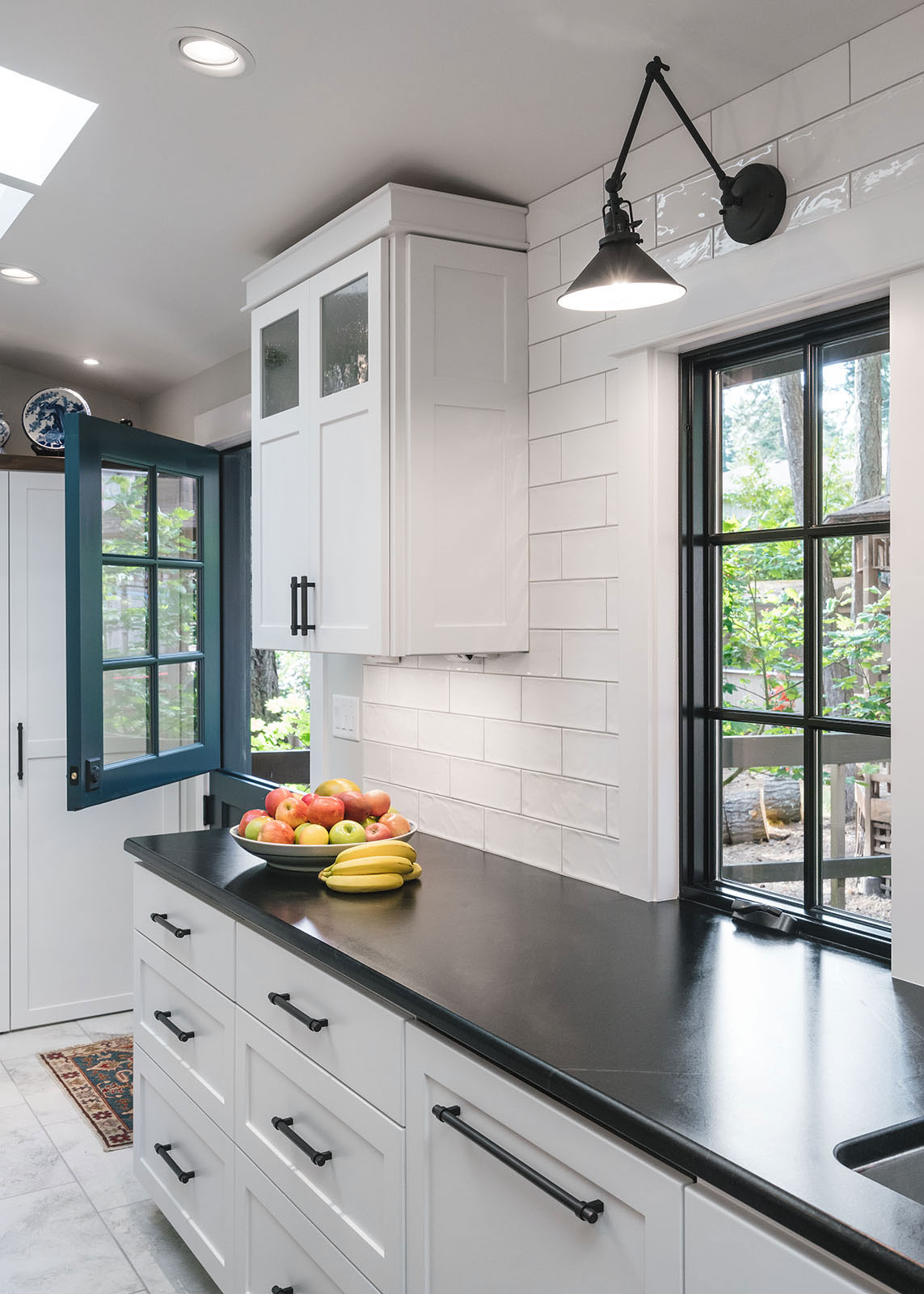 The dutch door adds another layer of farmhouse charm and functionality!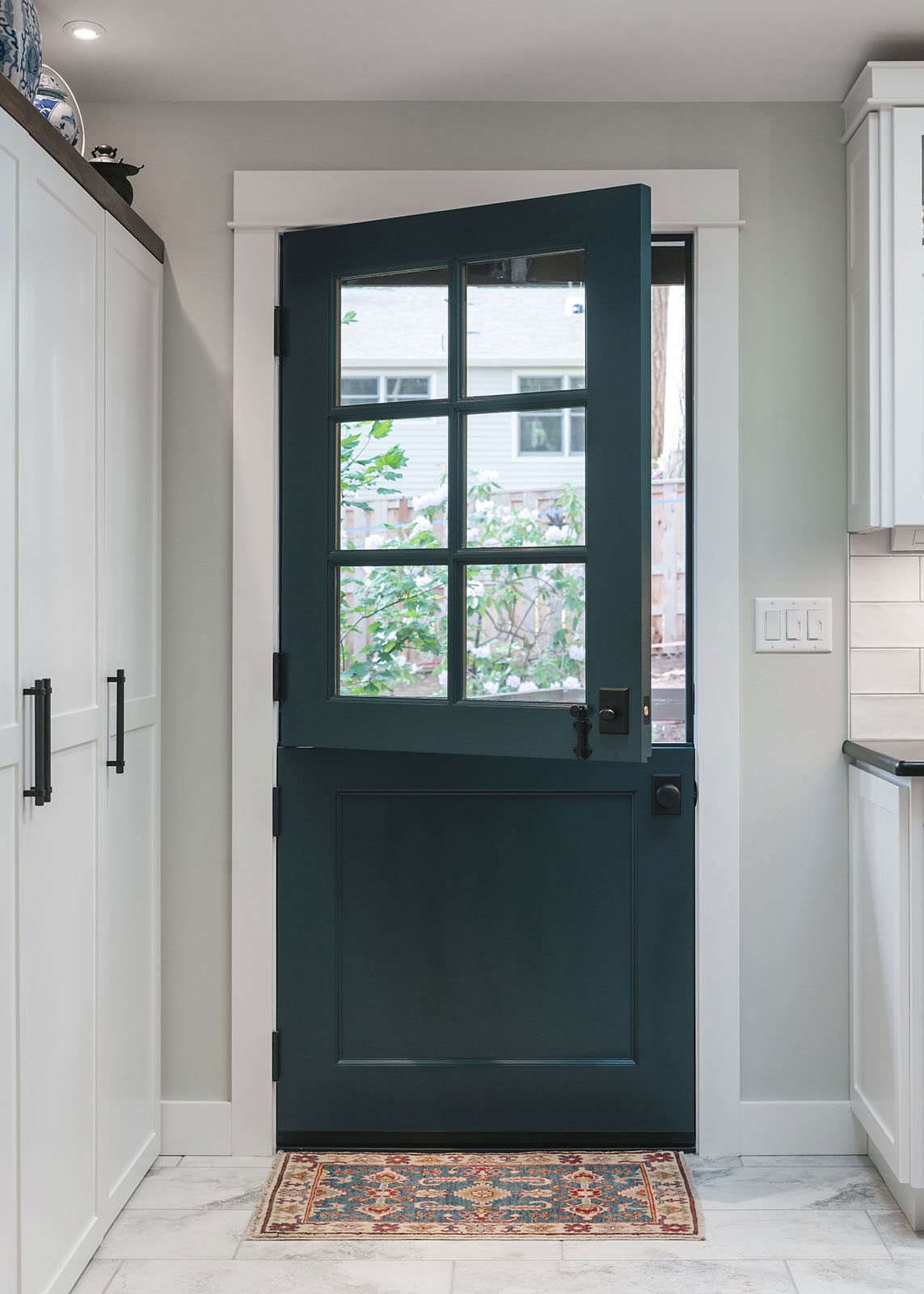 Convenience and luxury tucked into a small area — that's space planning at its finest!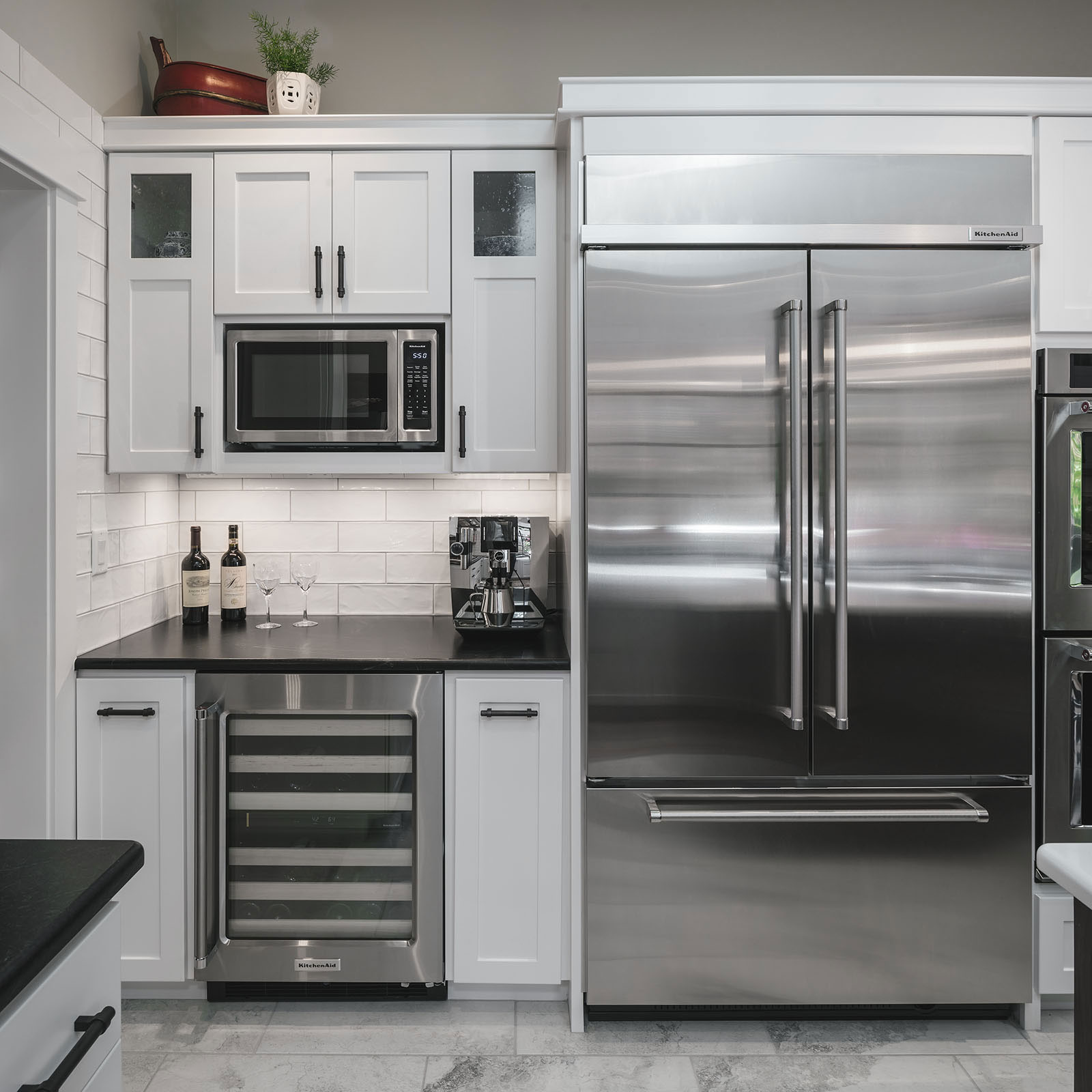 "The 1970's kitchen was transformed into a beautiful contrast of black and white with modern flair and warm wood tones. We love blending styles!"
You might also enjoy seeing these projects...