The fireplace got a face-lift which helped to modernized and brightens up the entire room.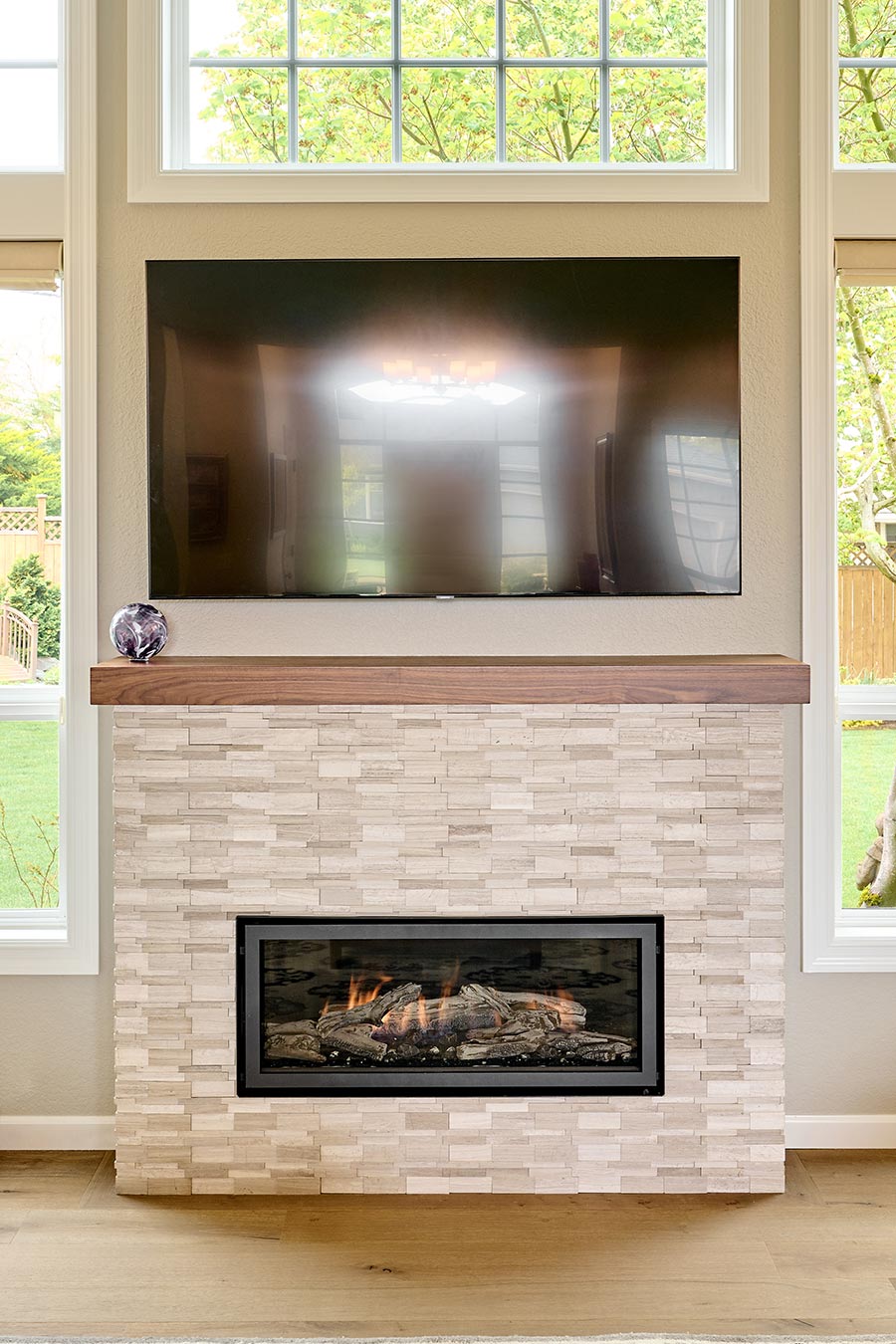 The master bath got refreshed with a new color palette, vanity, countertop, and tile. We wrapped the backsplash around the room to create a unique design detail thought-out the space.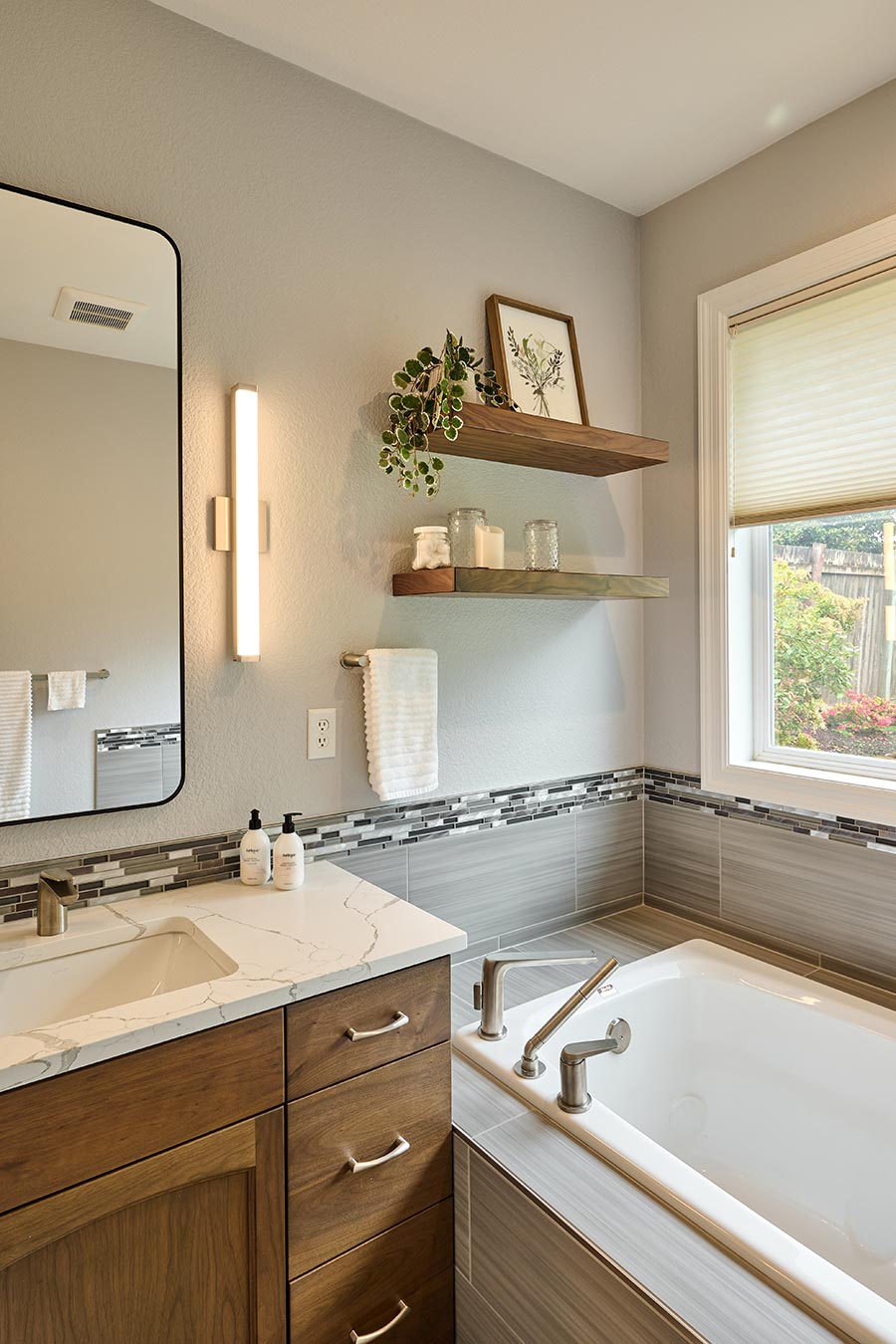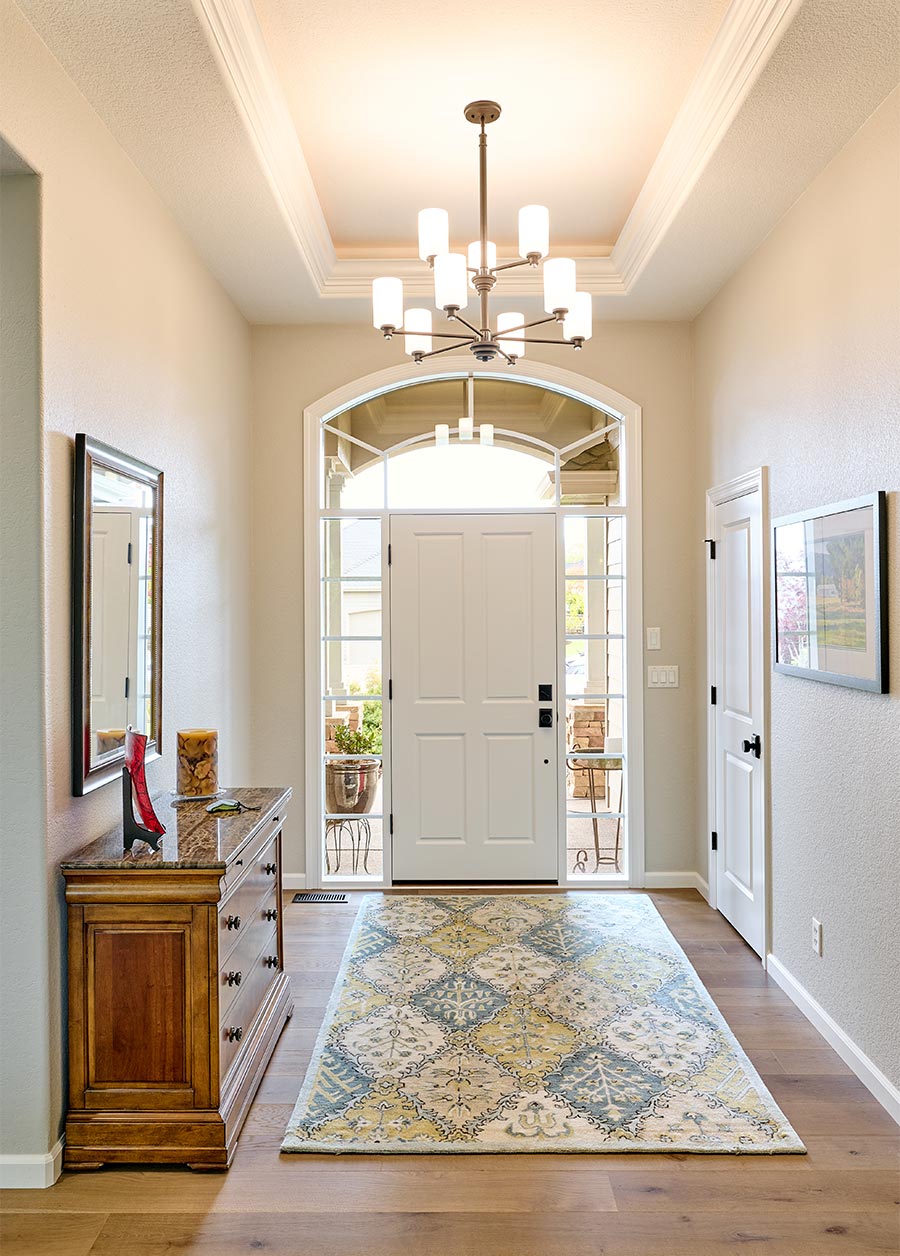 The updated entry gives a warm welcome and hints at the fresh and modern design aesthetic throughout.
You might also enjoy seeing these projects...