Imagine

what we can create together...
What can we build for you?
A place for family and friends to gather. A beautiful, functional showpiece that works for you and your family.
Have the bath you really want or add another — tailored to your lifestyle: functional, luxurious, a private retreat.
Imagine your home as you've always wanted. We help you envision a whole new arrangement of rooms and spaces. 
If you can dream it, we can build it. Starting from scratch is often easier than you might think, and we'll guide you all the way through.
Because we are a Design + Build firm you're hiring one company to design and build your project, managing the entire process from start to finish.
You'll see design options and how they directly impact your budget giving you a unique level of insight and flexibility.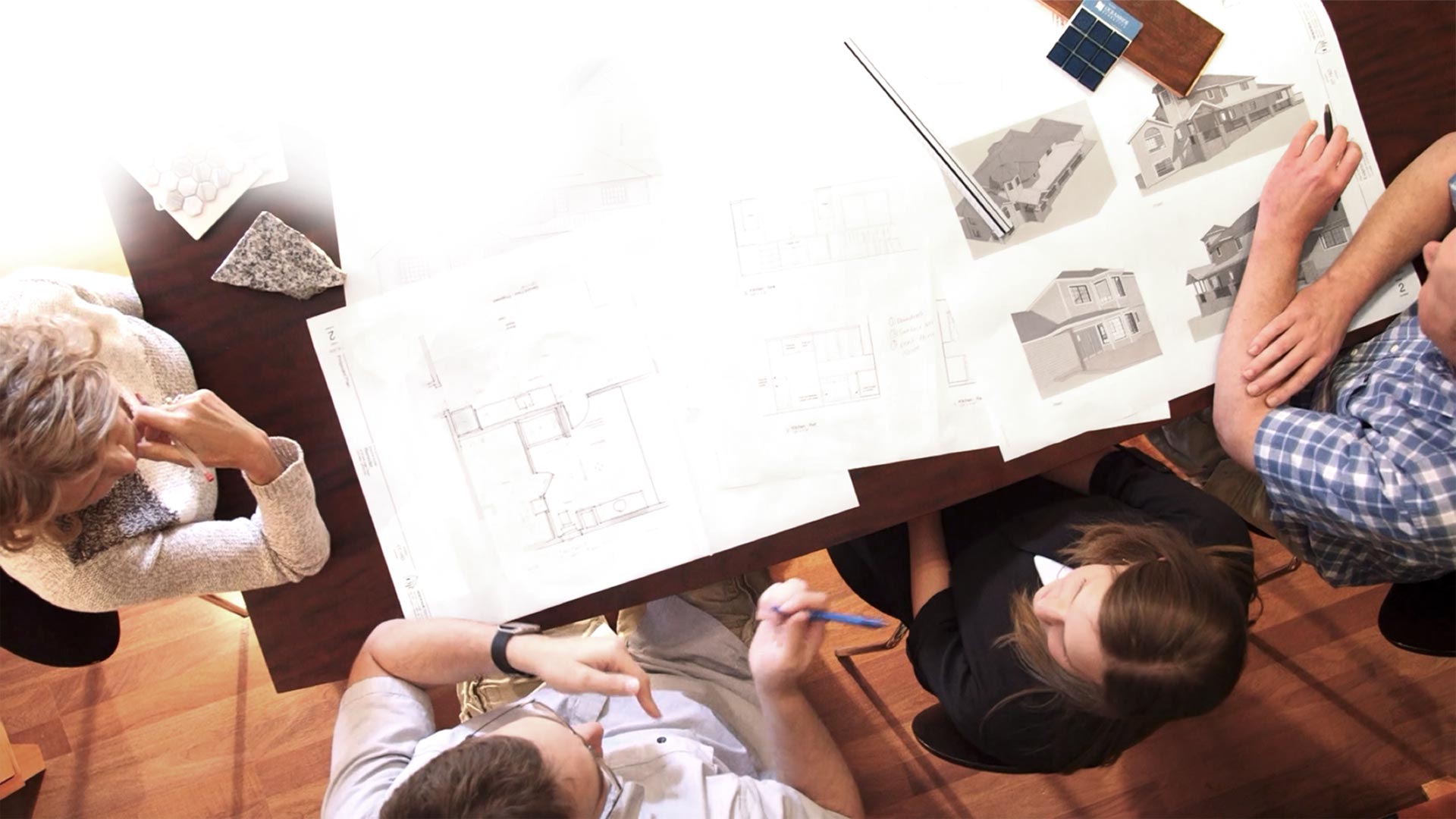 "We cannot say enough good things about the crew of HDB. They are skilled, professional, courteous, and friendly. What more can you ask for? In summary, there is no business I can recommend more highly than HDB."–Mark W.


"...Remodeling your house isn't easy, but the Henderer team makes it as easy as possible. We found the whole team to be personable and professional."–George & Susan B.


"... They were great to work with during the process of remodeling. Mary helped us so much with the details. We definitely would use them again for a remodel job."–Lynn P.


"... Our 55 year old home had a small galley kitchen and a load of features from the middle of the last century. Henderer came in, worked with us and interpreted our interests in a way that really turned our dreams into reality."–Kathee K.


"... When we voiced our concerns they were quickly addressed and changed to what we wanted. We have used Henderer Design Build multiple times and have always been happy."–Patti K.


"... From beginning to end on both projects, the team worked with us closely and continually, nurturing two way communication and attention to detail and quality to make our dreams come true. "–George & Elly L.


"All their work was done to a very high standard and the job was completed on time. That was important for us because we had a deadline to move in. I can't imagine how our remodel could have turned out any better."–Gerry & Gwen B.


"...The work they do is high quality - 10 years later things still work just as they did when they were installed. The subcontractors have also done quality work. We have worked with many members of their crew, and found them all to be fun, easy to work with..."–Bill & Beth B.


"We have had two remodels done by Henderer Design + Build. Integrity and excellence are two words to best describe their company. We have enjoyed working with every member of the team. We highly recommend them!"–Diana B.


"Henderer Design + Build did a fabulous job on a remodel for us a few years ago and now they are building a new house for us! We would never call anyone else."–Kim & Teri G.


"... They are so in touch what your family needs it makes everything run very smoothly."–Peggy O.


"... Their designers walked through our house, asking questions, pulling our likes and dislikes and then came up with a design that incorporated our tastes with modern styles."–Alesia D.


"... Communication during both projects was good and we felt heard and understood. Both jobs turned out exactly as we had envisioned and the quality of the work is superb!"–LuAnn C.


"...The house had a specific look (built in 1927) and we wanted to preserve the character of the house. The Henderer team was incredible to work with throughout the design and construction process."–Megan F.


"... We have done business with them for almost 20 years starting with a complete remodel of our kitchen updating a 1952 kitchen to a well designed, well finished, 'gourmet kitchen'. More recently we remodeled our master bathroom."–Nick P.